With the Tony Awards airing last weekend and Groundhog Day not winning anything (which was disappointing but not surprising) I decided to finally put some thought into what exactly is wrong with it. I saw it during previews and it was my favorite musical of the season (yes, I loved it more than Dear Evan Hansen but discussing that show is for another time), and afterwards I knew there were a few things not quite right with it (as I'm sure Scott Rudin did also). So, here's where I try to figure out what's missing….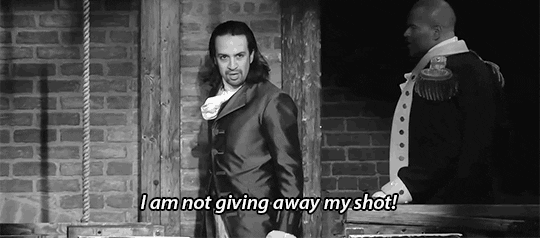 Firstly, and it's a big one- there's no 'I Want' song. Simba wants to be king, Ariel wants to be human and Hamilton wants his shot. It's important to see what our main character wants, and though I have some idea of what Phil Connors desires, the only thing I know for sure is that he wants to get out of Punxsutawney and into vaginas. It's made very clear what he doesn't want during 'Day One', but that alone doesn't quite work. Is Phil genuinely happy? Does he think he has it all? Is being a weatherman and playboy all his #goals? I realized Groundhog Day shares a lot of similarities to Legally Blonde in that both leads think they have everything they want, then they lose it, but actually wind up happier at the end and wouldn't have gotten there without the struggle. But again it's made abundantly clear what Elle Woods wants ('What you want') and shows when her priorities start to change ('Chip On My Shoulder' and 'So Much Better') whereas really all Phil seems to want is to get out of town, and out of the timeloop. I can also imagine that if Phil had an 'I want' song it would contrast really well with 'Seeing You' at the end.
Right, shuffling right along. These are a few little notes now… Rita's mini check-ins via her journal is a weak storytelling device; she should talk into the camera and do a soundcheck or something. The journal entries don't gel well, but hey, that's only minor. Its also disappointing that Rita doesn't get a song until literally the last number before intermission. I get this is more of a Hamlet than A Midsummer Nights Dream but even Ophelia gets quite a few scenes before she disappears. Also interestingly Rita gets an 'I Want' song ('One Day') and again, we still don't know exactly what Phil wants (except maybe a Ghostbusters DVD and paté?). I also feel that Rita should have 'One Day' to herself, rather than sharing it with the rest of the town.
Now the rest of the songs – 'Stuck' is a banger but sticks out, as we Australians say, like a sore thumb. Either ease into the song with Phil visiting a local GP and it's all nice and quaint, and then he goes on to seek more help OR cut the song. It needs work in that it doesn't sound like the rest of the characters in the town, as it doesn't have that small town vibe. It sounds like Minchin himself, really. 'Nobody Cares' is perfect. 'Day Two' and 'Day Three' are fine. I wouldn't mind if 'Philandering' had some lyrics but the 80's porn-backing track is enough. Phil slutting it up should definitely be followed by 'Playing Nancy'; whoever thought putting that as the song after the intermission is insane. It would be so much more poignant and heartbreaking to see her sing straight after being used, and perhaps we even see some remorse from Phil, which would lead nicely into 'Hope'. I know, it would be a bold move heading straight into 'Hope' after the intermission, but I think a one minute reprise of 'There Will Be Sun' from the chorus, perhaps altered, might be depressing for Phil and then we see the suicide montage to end all montages. I have only good things to say about both the number and the staging of 'Hope' and that it is fucking outstanding. 'Everything About You' is absolutely beautiful but both when it and the reprise stop I ache because I want them to keep going. I say combine the two, and make it a fully fledged song. It doesn't have to be a big dramatic song, I just want it to go on, perhaps because it is the first glimmer of showing us what Phil wants. 'If I Had My Time Again' is probably my favorite song in the show, and I can only kneel at Minchin's feet and weep with 'Night Will Come'. Both 'Philanthropy' and 'Punxsutawney Rock' could be chorus numbers with lyrics, but that's also a personal thing. An actor once said to me that you should be able to listen to a musical soundtrack and know the whole story, not missing anything (Hamilton, Les Mis, Book of Mormon… in fact most musicals), but I feel like with Groundhog Day you miss quite a bit during the instrumental numbers. Then 'Seeing You' is stunning (though not at all appropriate for the Tonys) and a beautiful way to end the show.
One thing I found at the end is that Nancy's story seems unfinished. She gets a solo but we don't find out if she gets her happy ending; she's like the Punx Laura Linney in Love, Actually. In fact I think a few of the characters could have bigger roles in the songs, rather than just in the text, and Rita too. What I find confusing is that Phil is so busy running around on that final day, saving lives and buying shoes that aside from a few key moments of interaction she barely sees him all day. And then she hears he's a great guy from some friendly townspeople and he plays piano and she's in love? I know, I know, it's a musical so I should suspend disbelief, and if the fluffy shoe fits… But like I said at the start, I loved this musical. Tim Minchin is great, as is Matilda, and I am by no means an expert, I just see a lot of shows. I also have the audacity to think I could improve the second act of Hamilton so I mean, I'm obviously deranged and know nothing. But at the very least give Phil an 'I Want' song. I'm convinced Evan Hansen's 'I Want' song is what won Dear Evan Hansen the Tony for Best Musical. And I'm not even mad, 'Waving Through the Window' is worth it.